Adventures of Sonic the Hedgehog is no stranger to internet memes as it has had a couple throughout the years.
Sonic Sez Segment -- Sexual Harassment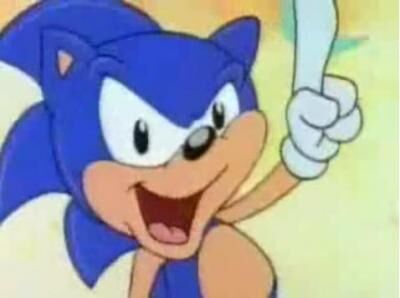 Sonic Sez are short 30 second segments told by Sonic the Hedgehog after the ending of an episode of AoSTH. They are usually educational to the viewer. One of the most notable segments is about sexual harassment.

"Kids, there's nothing more cool than being hugged by someone you like, but if someone tries to touch you in a place or in a way that makes you feel uncomfortable, that's no good! It's your body! No one has the right to touch you if you don't want them to! So what do you do? First, you say no, then you get outta there!

Most important, you gotta tell someone you trust, like your parents, your teacher or a police officer."

- Sonic on sexual harassment

This segment has been since reused for "YTPs" and remixes.






Pingas