Series Name
Season 0, Episode 1
Air date
August 29, 1992
Written by
Reed and Bruce Shelly
Directed by
Kent Butterworth
Episode Guide
previous
{{{previous}}}
next
Super Special Sonic Search & Smash Squad
This episode was released by dvariano on YouTube in early March 2009. It features a different voice cast from the original series, including Jim Cummings playing both Scratch and Doctor Robotnik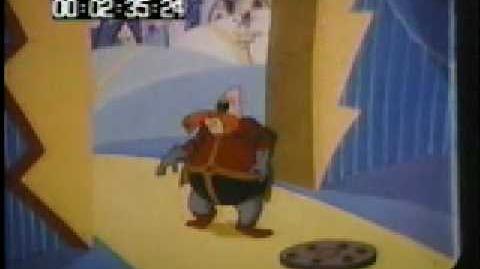 Use in Untouchable Sonic
Edit
Scratch and Grounder are seen watching the pilot, which this time has a full musical score, complete with the voice of Long John Baldry, voice of Robotnik. The scenes are also cut from the canon scene, straight to the under-water scene, with Tails mysteriously appearing out of no-where. A TV screen border, has also been placed around the screen.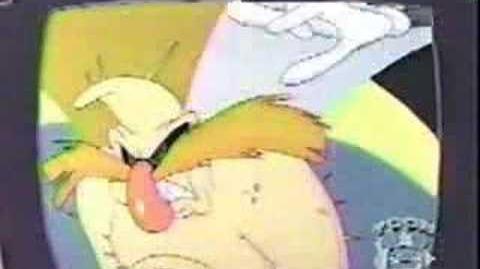 Notice: This aired on "Amazing Adventures!".
Community content is available under
CC-BY-SA
unless otherwise noted.